Readers Profile Psychic4cast
Welcome to David-Luke's Profile
Professional Psychic Readings online with Top Psychic Mediums and Clairvoyants. Strong spiritual connections from real gifted professional psychics online. Psychic4cast seek the best Psychic, Mediums, Clairvoyants and Tarot Readers with the purpose of delivering real psychic readings.
Readers Profile Elements
Checkout readers profile for full insight into how David-Luke maybe able to help you. If you feel this is the reader for you then call David-Lukel today.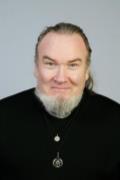 My Pin is 9923
I'm Currently Available
David is a Psychic Medium and Tarot card reader with over 20 years experience. He provides deep insight into peoples personal lives and to the loved ones both living and passed. He has trained in therapy for relationship issues, personal trauma and emotional problems. Honesty is Davids policy and his customers know this. David will tell you what solutions are expected via his psychic abilities and spirit guides and also if the messages connect via the cards.
If you would like a live reading by David-Luke  Please Call 0207 111 6365 and pay with your Debit/Credit Card. You will be asked for David-Luke's Pin Number which is 9923 when calling Reception.
No Credit/Debit Card? You can Pay with your Telephone bill, but be aware these calls cost £1.50 per minute plus your phone providers charge.18 Plus and you must be the bill payer. Call maybe recorder and are for entertainment purpose only.
To chat with David-Luke Call 0906 341 0178. Service provider Inveroak.com 
Readings are by Phone,Email,Text SMS, Video, Chat Box simply select the method of your choice and connect to the reader today.
Psychic providers are not employed by Psychic4cast directly but still undergo strict tests to ensure the gifts are genuine.  Customers are responsible for the up-keeping of his or her psychic account, and have the right to make complaints . All complaints are regarded as confidential and will not be shared directly with the reader, unless governed by Law.
We provide a platform for psychics and spiritual healers to aid their abilities and to provide Professional Psychic Readings Online.  All Psychic Performers must keep a good standing to continue with our service, hence why we ask for feedback and comments based on the customers experience.