Psychic4cast Have been providing Best UK Psychic Readings and also, Clairvoyant, Medium and Tarot Card readings online and by telephone since 1999. The best reading results come in all shapes and sizes, however we are able to offer Top Psychic Professional who are genuine and trustworthy.
Live psychic readings with the finest psychics and clairvoyants from the UK are not easily noticeable, because they tend to keep a low profile. This is why psychic4cast's vets and regular test readers, so we can offer a service that is most suitable to all needs. The finest psychics with a natural understanding to people's needs is a key importance to making our service second to none.
Pay by Phone
.
Call cost £1.50 per minute. You must be the bill payer. 18 plus only, Call recorded. Provider SP Inveroak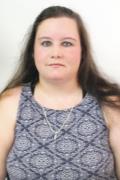 Demand For The Best Psychics
Answering and finding the solutions to issues that are close to your heart is what we do this job for. All our readings will be conducted to a high standard. The Best psychic advice may not be what you want to hear, but it will be the truth.
Only Top Psychics are willing to give honest and direct answers without judgment. Whilst it may be said that some site owners will hold back information in fear of losing customers, Psychic4cast will never hold back anything which comes into your readings. Moreover, we will never lower our expectations in this manor. To us, we are simply the best psychic provider who offers outstanding results from the UK's top leading Psychics.
Call For Top Psychic Readings
To make your psychic reading easier, you can choose to either pay with a Credit /Debits Card or use your phone bill to pay for the reading or if you have credits in your members dashboard, you just need to request the call. Online Psychic Readings can also be used with SMS Email Readings and the ever so popular Phone Reading.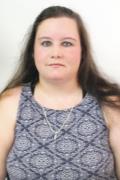 About Psychic4cast
Psychic4cast provides psychic reading online who are trustworthy, professional psychics, clairvoyants, and mediums online and by phone. Uk based, we are able to offer psychic readings all year round.
Our Policy is to help people who are generally seeking a psychic, after exhausting all other avenues. We understand that Psychic Readings can be addictive, and for this reason, our policy helps to protect vulnerable people, from overusing our service